Publication: Vesti Mallorca
Circulation: 10.000 copies
Coverage: Baleares
Points of sale in Majorca: Kiosks, Newsagents, Shopping centres, Hotels etc…


GENERAL CONDITIONS
The prices quoted are for one insertion Only.
The Management and Administration of the published rates, reserve the right to publish the advert on the specified date or date close to it, depending on the availability of space, reject any advert, the publication of which is not considered pertinent, and to add the words "submitted" or "communiqué" to the original submitted texts where considered advisable.
The insertion of the advert in these publications completes the agreement based on the contract or order of publication, and any incidents which may arise through failure to comply with the same will be submitted to the jurisdiction of the courts of Palma de Mallorca, with express renunciation of any other jurisdiction.
The publications can translate the adverts to the corresponding languages, but will not be responsible for errors in technical terms or in the different appreciations which can be afforded to certain words.
The design and colour selections of the adverts will be paid for by the client.
TECHNICAL DETAILS
REGULATIONS FOR THE SENDING OF ADVERTISING MATERIAL
Graphic documents in media CD software. These documents should be completed en, PHOTOSHOP; ILUSTRATOR, INDESING under MAC or PC. All files in another type of programme must be previously exported to any of the following formats: TIFF, EPS, JPG, PDF (min. 200 dpi.) All the files must have attached images and fonts used and a printed proof of good quality, of the original, in paper format for verification of the contents of the advert. Sizes of the advert must always adjust to the actual size of the publication.
---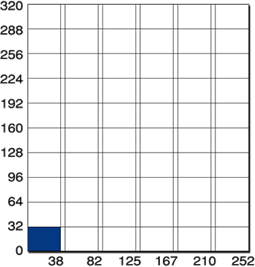 Number of columns per page. 6.

Width per column 38 mm.

Height per column 320 mm.

Page size 290x372 mm.

Print 252x320 mm.

Double page size 534x320 mm.

Printing system OFFSET